At Estudios Gis we have the most advanced technology
Depending on your specific needs, we choose the best data capture method to generate digital cartography and make it available to you.
Mobile Mapping
Gis Studies uses Mobile Mapping LiDAR equipment to massively capture reality and produce both precision cartography and all kinds of GIS inventories.
Drones
The use of drones, both fixed wing and multirotor, allow us to undertake all kinds of studies and analysis within a wide variety of applications (precision agriculture, emergencies, mining, ...)
Laser scanner
Obtaining 3D models and BIM (Building Information Modeling) for projects in civil works, buildings, renovations, ...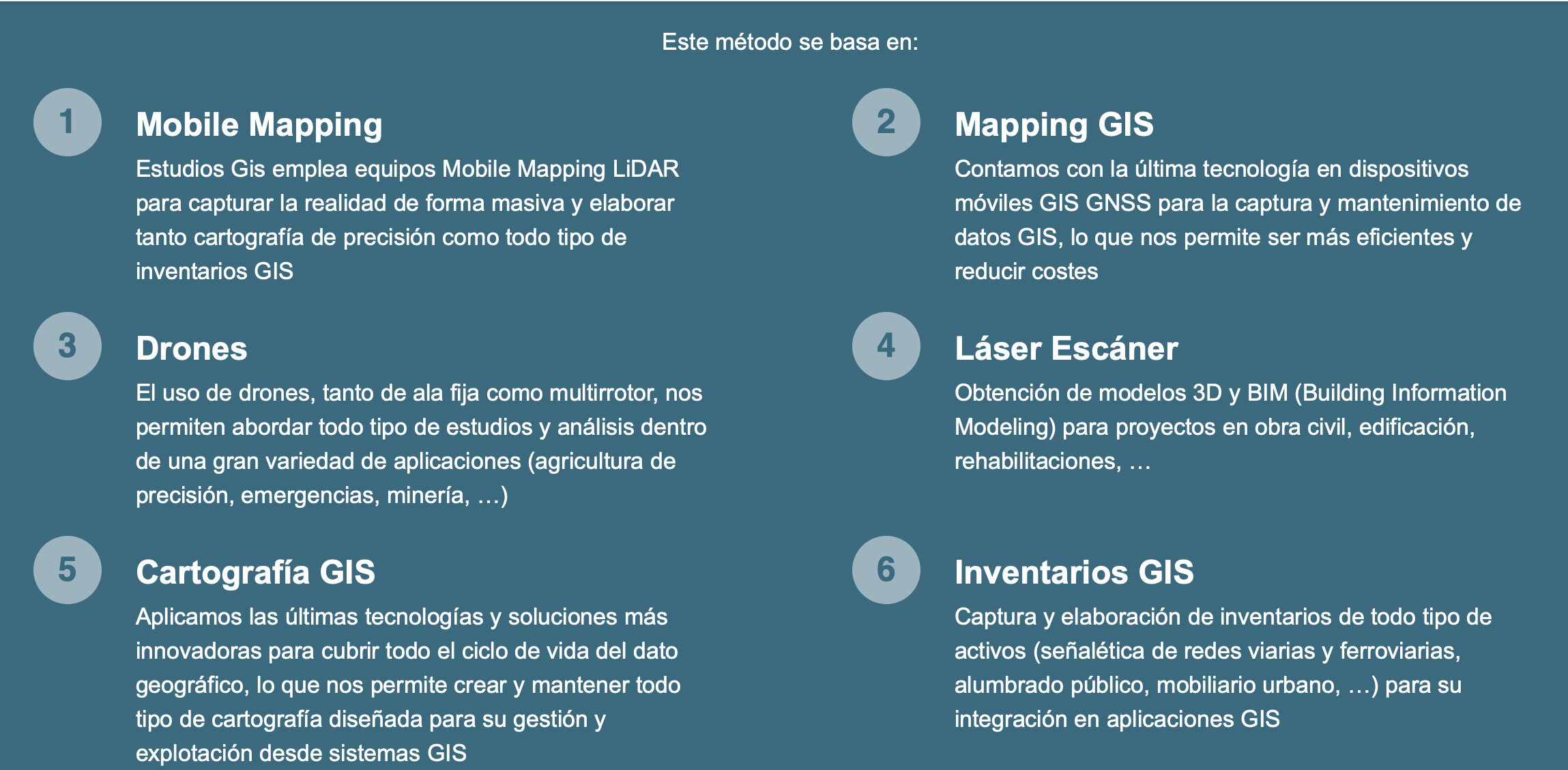 Smart Solutions
Smart Solutions
Our applications allow us to debug errors, increase productivity and achieve maximum performance, both in the production process and in the management of the geoinformation obtained
Smart Solutions
Our applications allow us to debug errors, increase productivity and achieve maximum performance, both in the production process and in the management of the geoinformation obtained